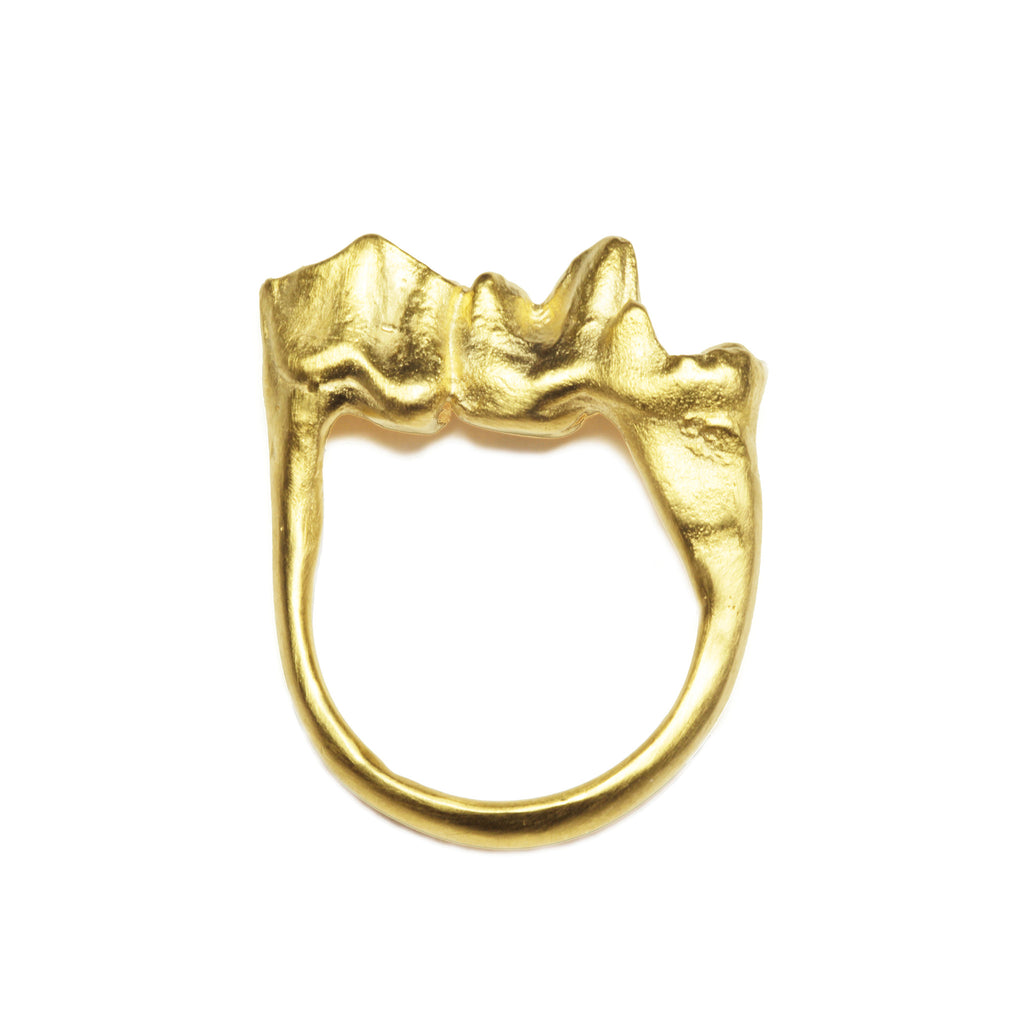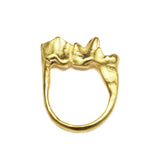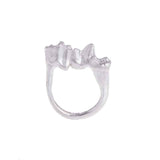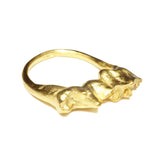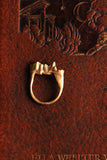 Ram and Fox Tooth Molar Ring
This ring has been cast from real molar teeth from a fox and a ram and forged into this statement ring.

Materials -

Cast in 925 silver and encased in 22ct gold vermeil

Measurements -

The width of the teeth on this ring is 2.2cm. Ring sizes are available in Small (L), Medium (N), Large (P) and *Custom size (CS) 

Legacy is a collection of fox teeth, ram teeth and bird bones, found on the Welsh mountains and Northern coastlines. Conceived on a trip to Nepal, there is a small piece of the himalaya in this collection. All jewellery holds its routes in natural materials and this collection celebrates the traditions of nature in ancient jewellery.

*Custom sizes are made to order and will take a little longer than standard sizes, please email me with your ring size after placing you order.