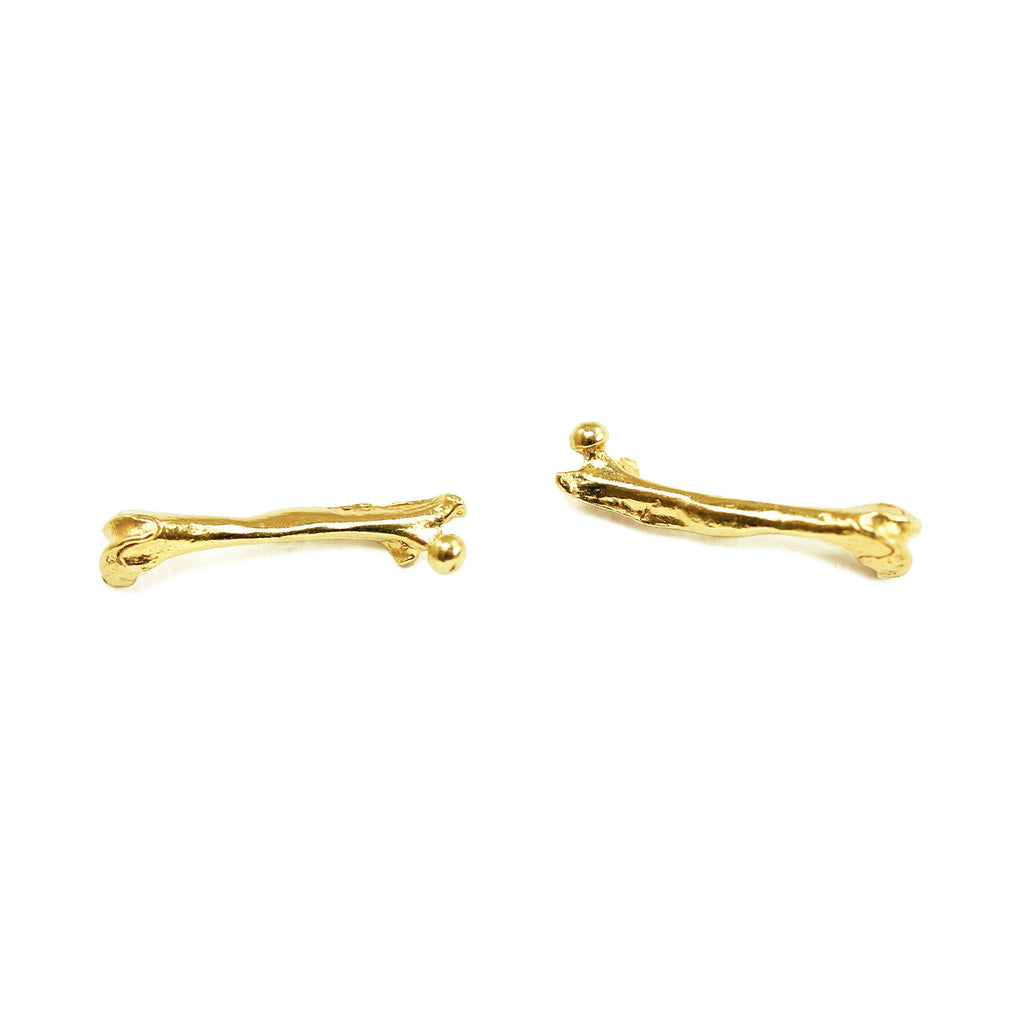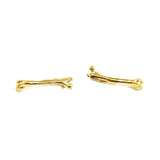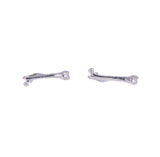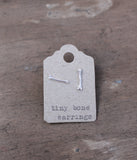 Tiny Bone Earrings
These tiny bone earrings are cast from a real tiny mouse femur bone, found in an owl pellet. 
Each one measures 1cm in length and is secured at the back with a butterfly back.
Cast in solid sterling silver, the earrings are also available in 22ct gold plated silver. Chose the option you would like in the drop down menu.