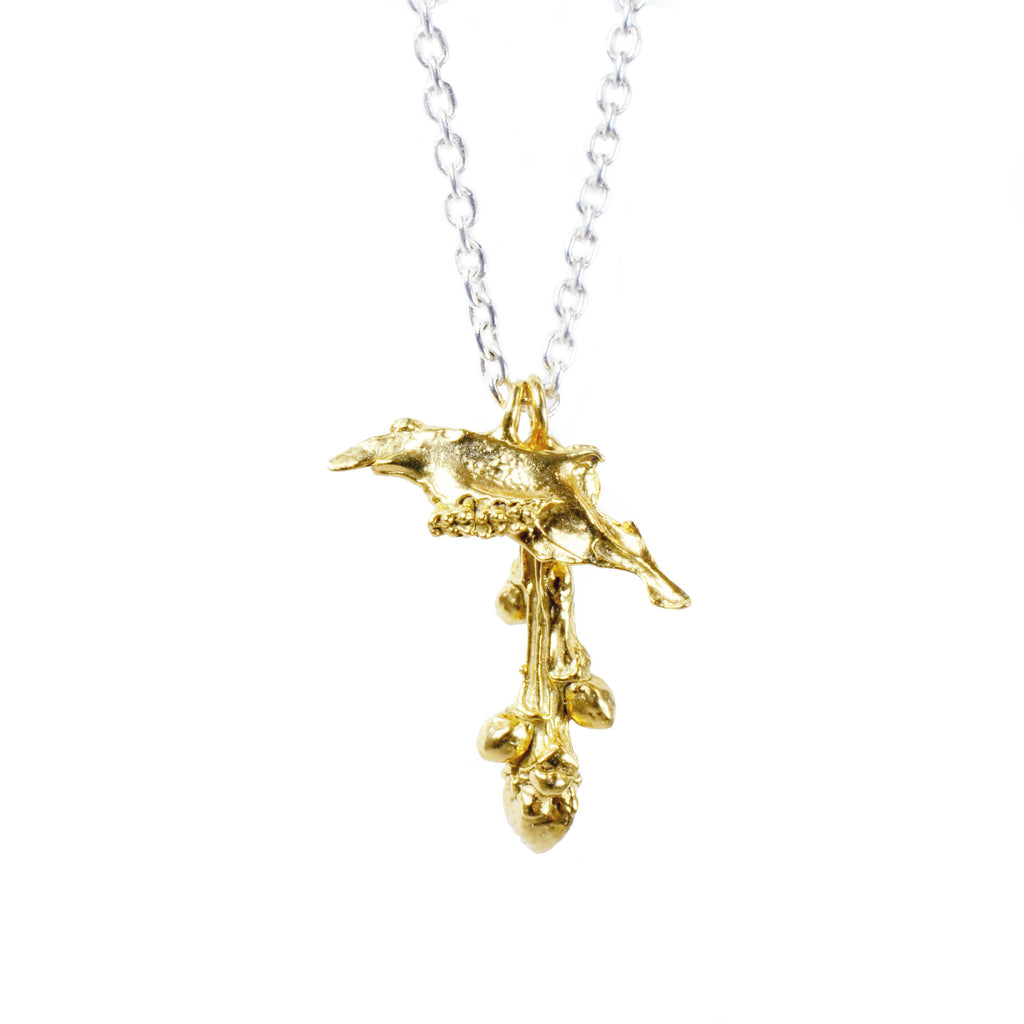 Tiny Vole Jaw and Twig Pendant
These woodland findings are cast directly from the jaw of a wood mouse, found in an owl pellet from Norfolk and a little budding twig found in England, on a foraging trip to Downs Banks in Staffordshire.
Tiny Collection celebrates life and death in tiny detail. Inspired by England's woodland animals, these tiny remains once belonged to small voles, mice, shrews and birds. Found in owl pellets foraged in Norfolk, the little findings have been intricately preserved in precious metal to be worn as tiny heirlooms of nature.
Materials:
925 Sterling Silver and 22ct gold plated.

Chain available in 18'' and 16'', secured with a small lobster catch.

Dimensions:
Total pendant size is approx 14mm x 10mm