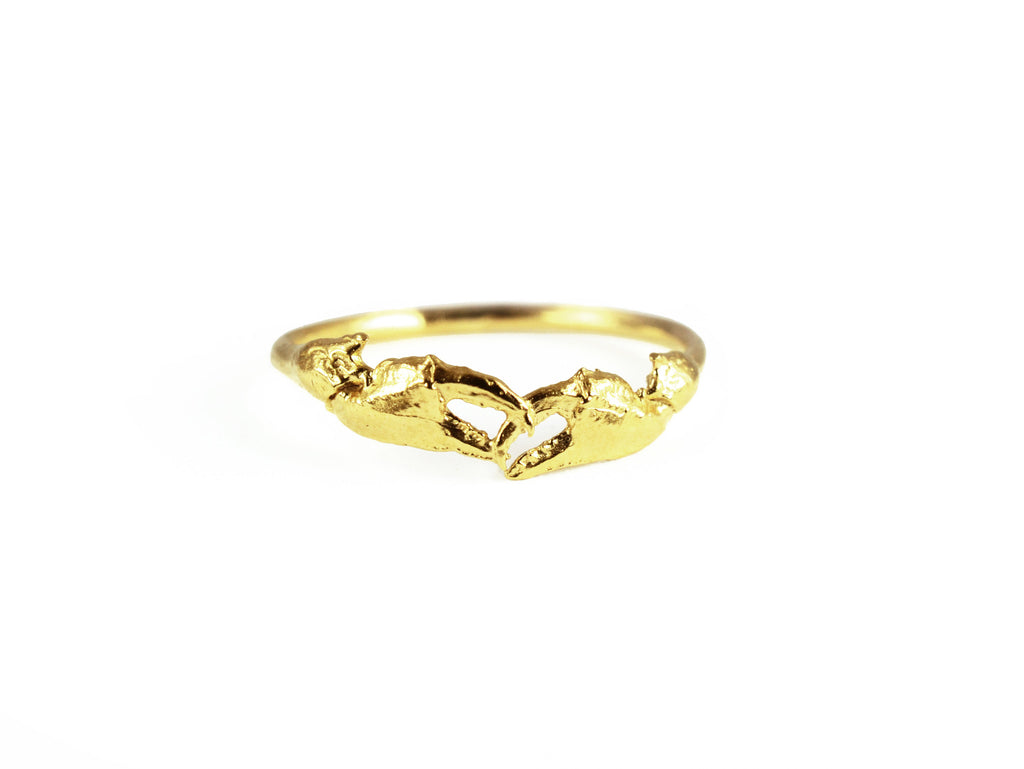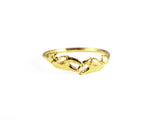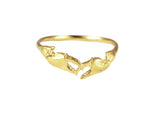 Little Shore Crab Pincer Ring
This little pincer ring clasps delicately together around your finger. Immortalised in precious metal you can see the tiny detail of the pincers.

The Rhossili Crab collection originates from the findings of a small shoal of Crustacea debris found on Rhossili beach in South Wales. The little shore crab that first inspired this collection was found delicately preserved amongst the other flotsam and jetsam.

The width of the pincers measured across is approximately 2cm with a height of 0.5cm.

Rings sizes available from J - P, please do contact me if you would like to order a custom size.

Available in 22ct Gold Vermiel and Silver.